At Window Passions we believe each room deserves to be draped in a unique 'ensemble'. We translate your brief through our 'Custom Studio'. The studio's master craftsmen and our designers have mastered the art of conceptualising exclusive collections and turn key solutions that are bespoke.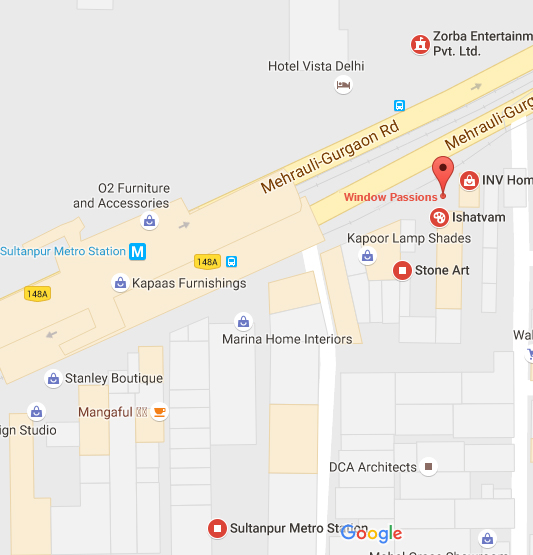 Click Here
to get direction from Google Maps
WINDOW PASSIONS INDIA PVT. LTD.
348 D, 2nd FLOOR SULTANPUR
MG ROAD, NEW DELHI 110030
TEL +91 7042669775 +91 7042390667
enquiry@windowpassions.com
WINDOW PASSIONS DUBAI
FHFC INTERNATIONAL DMCC,
UNIT 2368 DMCC BUSINESS CENTRE
LEVEL 1, JEWELLERY & GEMPLEX 3
DUBAI, UAE
TEL +971503075681
marketing@windowpassions.com